CX Considerations when Reopening Stores After the Lockdown
I'm not a pandemic expert and I don't have a crystal ball, so I'm not going to speculate as to when the COVID-19 lockdown will come to an end and if there will be more in the future. However, whether the current lockdown lasts a few weeks or many months, it will undoubtedly have huge short and long term implications for retailers.
For some, like Laura Ashley, it will mean administration or liquidation because they were struggling anyway. For those that survive, the whole COVID-19 emergency is likely to cause profound changes to consumer behaviour that will prevail long after the virus has been eradicated. You may be fretting about what footfall will look like when you reopen but all you can do is be proactive.
As Americans would say, it's better to play offence than defence. So what can you do now to prepare for when you are reopening stores after the lockdown has been lifted? And in particular, what are the customer experience (CX) factors that are most relevant?
The Reopening Context
Stores will reopen while COVID-19 is still in circulation among the population to some extent, or at least the threat of it returning will be a live one (a vaccine being developed and produced in record time is still unlikely to be widely available until some time in 2021). This will mean that even in the absence of a "lockdown", many consumers will be quite hesitant to venture into retail stores unless they really have to. Others will probably be desperate to get a fix of retail therapy but this might also cause problems because, unusually, the last thing you want in your store for the foreseeable future is a crowd.
What CX Factors to Consider When Reopening Stores After the Lockdown?
1. Consumers will Need to be Reassured
The need for clear and transparent communication will rarely have been so important to retailers as it will be in the post-lockdown period. Hopefully, you've been continuously engaging with customers throughout the lockdown via social media, email and whatever other channels you have at your disposal. But once the stores reopen, communication should be ramped up considerably at both brand and store level.
Brand-Level Communications
At brand-level, it might be beneficial to prepare social media posts about efforts being undertaken to protect staff and customers, which can be published alongside posts about special offers attempting to shift ageing stock. Don't hide the fact that you're closing early to do a deep clean. Advertise it. What you're trying to achieve is be seen to be following best practise as well as actually doing it.
Internal communications with managers to make sure appropriate measures are being taken in all stores will also be critical. If a store is allowed to get overcrowded for example, the probability of damaging social media posts going viral is very high. Some brands have already suffered badly in this context and that is simply down to poor management.
Credit: Twitter
Store-Level Customer Engagement
There is also going to be a greater need for customer engagement at store-level than ever before. Due to social distancing requirements and consumer trepidation, that is not going to be happening so much in stores as it used to. Digitally connecting the local community to store staff will become imperative because phone lines are likely to be overwhelmed and may not be answered (does anyone know how fixed store phones are being managed in a virus transmission context?).
Casual browsing is unlikely to fully recover until such time as COVID-19 is a distant memory. But many customers have a job to be done when they go shopping and these will be the lifeblood of retailers for the remainder of 2020. Whether it's a new pair of shoes for a child or some paint for the garden shed, these customers are going to want answers about stock availability before they decide to make a journey to a store. Even if you have stock tracking systems that show what stock is available in each store, customers will also want to know how busy the store is and check to see if there are special opening hours for at-risk customers etc. Retailers who make that communication easy and convenient for consumers will prevail. (Full disclosure: ServiceDock is a provider store-specific messaging solutions).
2. Customer Perceptions of Social Distancing Measures
Social distancing requirements are likely to be in place for at least the remainder of 2020. That means many retailers will have to restrict the number of customers in their stores at any one time, just like supermarkets and pharmacies have been doing for the past few weeks. This may require an extra staff member controlling the flow at the door. As we've all seen, that can lead to long queues and be a source of frustration and inconvenience for consumers. If this is the case for your stores, it might be worth considering using a queue management app like Qdini for example. This gives people the freedom to do something else other than stand in a queue, which could be greatly appreciated, especially in a shopping centre setting. I've seen some chaotic queues already but I've also seen some great examples of proactive customer experience. For example, my local Dunnes Stores supermarket has been offering free tea and coffee to customers in the queue. They also invite senior customers to come to the top of the queue to minimise their risk, which is a very nice touch.
It's important to actively implement and enforce social distancing measures in order to minimise negative experiences for certain customers. People in at-risk categories and those suffering from pandemic-related stress could hold a retailer responsible for a negative experience caused by another customer carelessly brushing off them or coughing nearby.
On the other hand, there is a nice way to ask someone to move back a little and a not so nice way to do it. Choosing employees with the right balance of assertiveness/authority and a personable demeanour to monitor and enforce social distancing policies will help avoid any CX disasters.
Social distancing is challenging to monitor and enforce but there are technological solutions that can help. For example, Everyangle's Physical Distance Controls can track social distancing compliance within a store using CCTV cameras. That could help identify problem areas in larger stores, which could then feed into where staff should be deployed to be most impactful.
3. Vulnerable Shopping Hours
Most of the large grocery retailers have set aside dedicated shopping hours during the week for consumers in at-risk categories such as people over 70. This will not be appropriate for all retailers but it is definitely worth considering if your client-base spans multiple generations. It breeds a feel-good factor among more than just seniors and will positively impact your brand.
On a slightly different but related note, I've spent a lot of time in Brazil over the last decade and I always admire the way they allow customers over 60 to literally skip the line. Nobody complains because it's looked at in the exact same way as seniors getting a bus pass at 65 in this part of the world. It is just a right of passage. Maybe it could be an ideal opportunity to introduce such a tradition in other parts of the world when stores reopen after the lockdown. This could boost senior visitors to your store at a time when they're likely to become a key customer segment for many retailers (their incomes are less likely to be badly affected by the economic downturn).
4. You and Your Team's Mindset is Important
We're living in extraordinary times and some people will handle the stresses and strains better than others. This is a time to be mindful of how certain staff members may be struggling in terms of mental health and this can have a hugely negative impact on customer experience. Briefing regional and store managers to watch out for such signs would be wise. Lending an ear to listen to their problems or making them aware of relevant services would be commendable. Equally, as noted above, customers may be more stressed than usual, so staff members may have to be prepared for a little extra tetchiness than usual. Customers may be queueing for long periods or be unable to find the product they came to the store for and become very frustrated. While there's no excuse for extreme aggressiveness towards your staff, taking a more understanding approach than a confrontational one may be the best policy in these challenging times.
When Reopening Your Stores Play Offence… Not Defence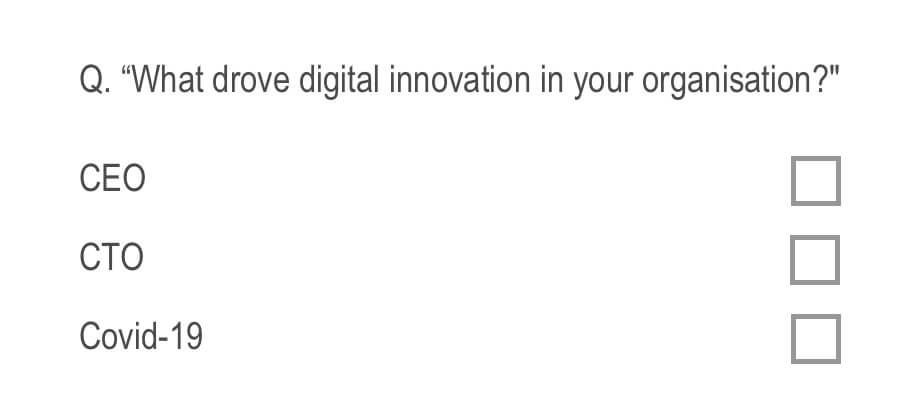 Successfully selling in a world where COVID-19 is prevalent in the community and a real threat to an individual's health requires a proactive approach. Smart retailers are using the duration of the lockdown to test and figure out things that they would normally struggle to find the bandwidth for. When stores eventually do reopen, it is likely that footfall will be considerably lower than normal, which may create a good environment to get staff to try new things. The very fact that staff will have had an extended break from the previously normal routine should put them in a better place to adopt a different routine. The "this is the way we've always done this" line won't seem so plausible.
One thing is certain. COVID-19 is going to change retail in both the short and long term. We'll look at the longterm implications another time but for now best of luck to all the retail professionals out there. Let's hope there are better times ahead.